Weddings and Social
Photo above by Tres Jolie Photo
We had our wedding reception at THELMA, and couldn't have been happier with how everything worked out. Jacqui and the staff were exceptionally helpful and knowledgeable from start to finish. I had made the decision early in planning to fully trust my vendors and let go of some control, and it was the best thing I could've done. Everything went off without a hitch! 
THELMA is ridiculously gorgeous. Our guests were thrilled to take in the two-story gallery and experience all THELMA has to offer. Even two weeks after the wedding, we're still fielding calls from guests about the amazing time they had - which, since a lot of the guests were very upper-crust Chicagoans, is a fantastic compliment. THELMA is part of that, and we'll have the best memories for just about ever.
- Meagan and Michael, married March 2014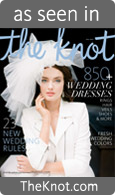 From the historic to the modern, Thelma Sadoff Center for the Arts is the place for weddings of distinction. In 2013 THELMA was transformed into a premier arts and entertainment venue, standing apart from any other in the region. Impress your guests with an unforgettable experience and start your life together in style in our beautifully redesigned arts center.
Comfortable spaces, interior design details, and modern amenities offer extraordinary excellence. Exceptional service from THELMA staff will ensure your special day is memorable. Contact Jacqui at This email address is being protected from spambots. You need JavaScript enabled to view it. or 920.921.5410 to begin planning your storybook wedding.
Preferred Caterers
BECKET'S
Kris Larson
920.230.3333
This email address is being protected from spambots. You need JavaScript enabled to view it.
becketsrestaurant.com
CJ's CATERING
CJ Coburn
920-748-7726
This email address is being protected from spambots. You need JavaScript enabled to view it.
www.cjscatering.net
CHEF ON THE RUN
Colin Mauthe
This email address is being protected from spambots. You need JavaScript enabled to view it.
www.chefontherunchicago.com
CHEF JACK'S
Tony Rossi
262.549.5558
This email address is being protected from spambots. You need JavaScript enabled to view it.
www.chefjacks.com
EDEN CATERING
Jeff Duehring or Erin Murphy
920.477.2711
This email address is being protected from spambots. You need JavaScript enabled to view it.
www.edenmeat.com
SHULLY'S CATERING
Stephen Jones
262.242.6633
This email address is being protected from spambots. You need JavaScript enabled to view it.
www.shullyscuisine.com
THE VINTAGE & ROYAL RIDGES
920.312.0612
This email address is being protected from spambots. You need JavaScript enabled to view it.
www.thevintagedining.com
www.royalridges.com
THREE GUYS AND A GRILL
Scott McMurray
920.254.2120
This email address is being protected from spambots. You need JavaScript enabled to view it.
www.threeguysandagrill.com